E'suonata la campanella per il comparto AQA Colombo extra return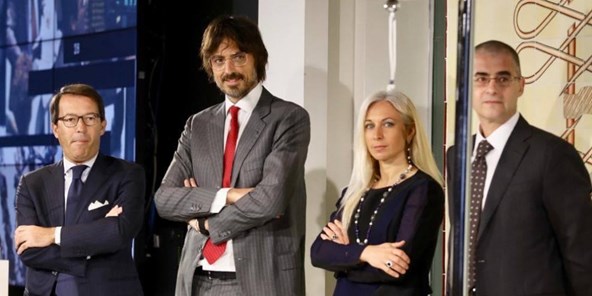 MILANO -  "Il comparto Colombo Extra Return è un fondo azionario che rispetto a quelli tradizionali prende posizione attraverso strumenti derivati, in modo tale da creare rendimento e ridurre la volatilità del portafoglio attraverso una forte diversificazione". Con queste parole il gestore Simone Colombo ha illustrato le peculiarità del comparto Aqa Colombo Extra Return nel giorno della quotazione ufficiale in Borsa a Milano avvenuta martedì 26 marzo.
"Gli strumenti derivati - ha proseguito Colombo - nell'immaginario collettivo sono considerati pericolosi in quanto associati ad investimenti ad alto profilo di rischio, in realtà non è così perché se usati correttamente riducono sensibilmente il rischio di un portafoglio e questo è quello che faremo con il comparto Colombo Extra Return. In Aqa Capital ho trovato un team di professionisti veramente straordinario, ogni ruolo chiave all'interno della società è ricoperto da persone competenti che hanno abbracciato con grande entusiasmo fin da subito il mio progetto".
Durante la cerimonia ufficiale il dirigente di Borsa Italiana Pietro Poletto (Head of ETF and Fixed Income Markets presso London Stock Exchange Group), ha introdotto la quotazione con il proprio welcome speech, al quale sono seguiti il countdown vero e proprio e la cerimonia "Ring the bell". Subito dopo invece il fondatore e CIO Alberto Conca ha presentato l'attività globale di Aqa Capital LTD, che dal 2015 continua a crescere grazie anche alle nuove sedi di Milano e Praga.
Attraverso il link postato qui di seguito è possibile rivivere i momenti salienti di questa importante giornata: