Regulation and financial crime compliance in the funds industry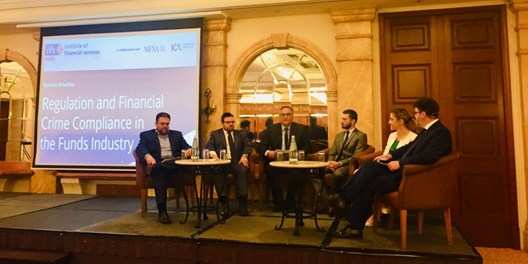 MALTA - Our CEO Christian Manicaro participated on June 18th to "Regulation and Financial Crime Compliance in the Funds Industry", a panel on fund valuations at the IFS Malta business Breakfast. His interventions were on the necessary due diligence the AIFM must perform on the External Valuer and valuation costs vis-a-vis the tER if the fund.
Regulatory compliance is very important across all sectors in financial services, not least in the investment funds field. The aim of regulatory compliance is basically to ensure compliance with the laws and regulations applicable to the entity and that the latter is not subject to any form of regulatory censure,
administrative penalty or any other form of regulatory action. More importantly, it aims to protect and safeguard the interests of the underlying investors in an investment fund. Indeed, regulatory compliance features prominently in a due diligence conducted by institutional investors before deciding to invest in a fund.
The objective of this seminar was to discuss, with strong participation of senior MFSA officials, a number of topical subjects in relation to regulatory compliance and give insights to directors, compliance officers, MLROs and other senior management of funds (and their service providers) on the manner how the right regulatory compliance culture can be instilled.