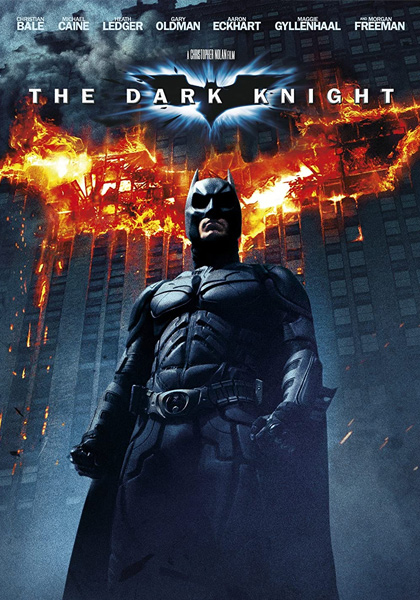 Joker (Heath Ledger): « Do I really look like a guy with a plan? You know what I am? I'm a dog chasing cars. I wouldn't know what to do with one if I caught it! You know.. I just do things. »
Quote from The Dark Knight, a 2008 movie directed by Christopher Nolan.
Joker, in The Dark Knight, describes himself as a "dog chasing cars" who just acts without plans. In clear contrast to what should be the investment sector's standard practice, where, on the contrary, it is always necessary having a plan. And to come up with an effective plan, it is useful to evaluate the opinions of experts, such as Larry Fink. The President of BlackRock, currently managing funds for an aggregate of 10 trillion dollars (approximately one-third coming from Europe), has recently published his usual annual letter to Shareholders.
Fink said that we need to think about how the world as we know is changing, because «Russia's brutal attack on Ukraine has upset the international order that has existed since the end of the Cold War». Almost no one could imagine «a war like this conducted by a nuclear superpower. I speak for everyone at BlackRock when I say that witnessing the Russian invasion of Ukraine was truly heart-breaking. We stand alongside the Ukrainian people, who have shown true heroism in the face of ruthless aggression.»
How will the world change? The aggression of Russia and its subsequent removal from the global economy «will push companies and governments around the world to re-evaluate their dependencies and re-analyze their production and assembly footprints». Therefore, Fink went so far as to say that «globalization, as we know, is over». Furthermore, the picture of Russian energy dependence will change, as companies and governments will look for alternative solutions.
In response to the energy shock caused by the war, many countries have begun to push for searching new energy sources. «In the United States - said the head of BlackRock - much of the attention is paid to increasing the supply of oil and gas, while in Europe and Asia the consumption of coal could increase over the next year». According to Fink, this dynamic «will inevitably slow the progress of the world towards net-zero, in the short term». In the long run, however, «I believe recent events will accelerate the shift to greener energy sources in many parts of the world».
In the meantime, «fossil fuels such as natural gas will be important transition fuels». Therefore, it is time to adapt and, unlike Joker, make a plan: «BlackRock's investments, on behalf of our clients, in natural gas pipelines in the Middle East are a great example of how to help countries moving from dark brown to light brown, as these Gulf nations use less oil for energy production, replacing it with a cleaner base fuel such as natural gas. »
A less-discussed aspect of the war is its potential impact on the use of digital currencies. Fink said he expects the conflict to push countries to reassess the issue, speeding up processes to innovate payment systems. «Even before the war - he stressed - several governments were trying to play a more active role with digital currencies, to define the regulatory frameworks under which they operate. The US central bank, for example, recently launched a study to examine the potential implications of a US digital dollar».
The potential implementation of an innovative global digital payment system, if carefully developed, could «improve the settlement of international transactions, reducing the risk of money laundering and corruption». Digital currencies could, for example, help reduce the costs of cross-border payments. Fink then specified that considering the «growing interest from our customers, BlackRock is studying both digital currencies, stablecoins, and the underlying technologies. »
Finally, it is interesting to point out that the «power of capital markets» has been rediscovered, and this can provide resources «to those who work constructively within the system» or can deny them «to those who operate outside it». The «economic attack» on Russia, according to Fink, showed «what we can achieve when companies get together against violence».